About Us
Business overview
For over 30 years, Takano's Industrial Automation Products Division has developed and produced electromagnetic actuators, such as bi-stable rotary solenoids, rotary optical shutters, latching linear solenoids and proportional linear solenoids.

Takano's products are used in diverse industries, e.g. medical analysis equipment, optical and laser systems, mail sorting systems, banking ATMs, and semiconductor production equipment.

For your applications, choose from our extensive lineup of products, or provide us with your specification for a custom device.


ISO

Acquired ISO9001, an international standard for quality in 1996
Acquired ISO14001, an international standard for environment in 2001


【ISO9001】
It is our commitment to strive for improvement continuously under ISO9001.
We design, develop and produce electric actuators pursuant to the international
standard at every process.

【ISO14001】
It is our commitment to strive for saving the impact on the environment and to keep
our improvement continuously. Within a range of the products and services we provide,
we have set our engagement on environment and manage under international standard.


Company Information

For information of our company and other business fields, please visit our corporate web site.


to Takano Group web site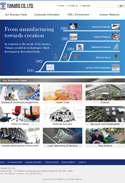 Offices and Factories
Headquarters
Location

137 Miyada-mura, Kamiina-gun, Nagano 399-4301 Japan

Tel

+81-265-85-3150

Fax

+81-265-85-4734
Tokyo Sales Office (Japan/Worldwide Contact)
Location

1-13,Suda-cho, Kanda, Chiyoda-ku, Tokyo 101-0041 Japan

Tel

+81-3-3253-4666

Fax

+81-3-3253-7130
Osaka Sales Office
Location

Pias Tower Room No.1004, 3-19-3 Toyosaki, Kita-ku, Osaka 531-0073 Japan

Tel

+81-6-6374-6130

Fax

+81-6-6374-6131
Tokuhin Factory
Location

137, Miyada-mura,Kamiina-gun, Nagano 399-4301 Japan

Tel

+81-265-85-3727

Fax

+81-265-85-3926
Hong Kong Takano International Co., Ltd. (Asian Region Contact)
Location

Unit 1016, 10/F, CEO Tower, 77 Wing Hong Street, Cheung Sha Wan, Kowloon, Hong Kong

Tel

+852-2110-0377

Fax

+852-2110-1237
Takano of America Inc. (North American Region Contact)
Location

21515 Hawthorne Blvd., Suite 200, Torrance, CA 90503

Contact

Kyou Honma / Technical Sales Assistant

Tel

+1-310-502-2401