Bi-stable Optical Shutter
Product introduction
Takano is one of the first company to manufacture bi-stable rotary solenoids. Its 30 years of experience in rotary actuation field enables to provide not just as a single solenoid but also to offer unique optical shutter units with various benefits.
Compact/Lightweight

Select your model from a range of different sizes, designed to fit into applications with limited space.

Battery-Powered Capabilities

The built-in permanent magnet allows for low power consumption, making this solenoid shutter remarkably energy-efficient.

High responsive open/close

Unlike the conventional rotary solenoid based optical shutter, a spring is not used for the motion of the shutter for its open and close. Takano Optical Shutters actuate with the repulsive and attractive magnetic force by switching the current direction. This enables our optical shutter to be extremely high speed and high power.

Extremely long life

Expected life time is 5 million cycles and over.

Custom design solution

Takano is ready to utilize our expertise to design and develop custom design solutions to meet your unique requirements in shape, size, angle, characteristics, etc.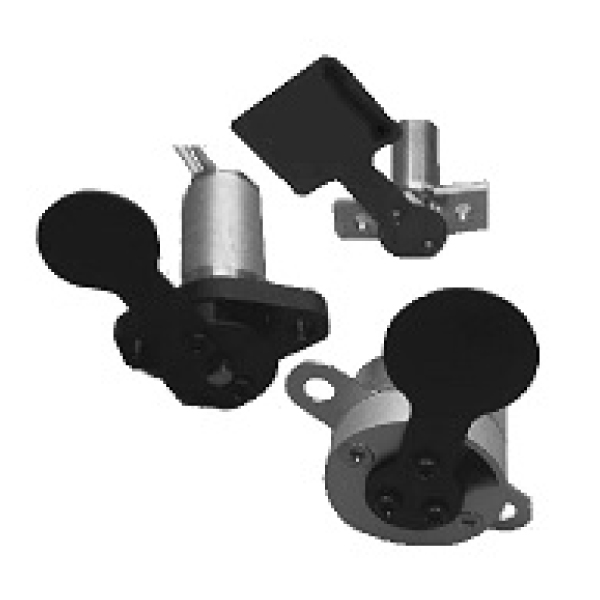 Series Comparative Table
Bi-stable Rotary Optical Shutter
BOS5-8-T
Bi-stable Rotary Optical Shutter
BOS7/10-T010
Bi-stable Rotary Optical Shutter
BOS10/15-S
Bi-stable Rotary Optical Shutter
BOS22/08-O035