Step Rotary Solenoids
RSS20/20-T008
Bidirectional rotation of up to 12 positions in increments of 30° is available.
Because it requires no external stops, it is free from impact noise and thus secures long life time.

PDF Download
Main Specifications
Operating Angle
1 step= 30°or 60 °
Working Voltage
12(V DC)
Non-Excited Holding Force
0.025(N・m)
Torque when Excited(at 18W)
0.088(N・m)
DC Resistance
8(Ω)
Heat-Resistant Class
Class E(120℃)
Coil Saturation Temperature Rise
Δθs(at20℃)
Δθs≒6.5×W(℃)
K≒6.5(℃/watt)
Insulation Resistance
500V DC MEGA, 100MΩ or more
Dielectric Strength
1000V AC, 50/60Hz, 1 minute
Rotor Inertia
20(g・cm2)
Mass
350(g)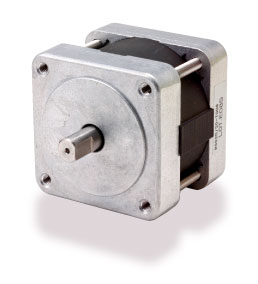 Torque Data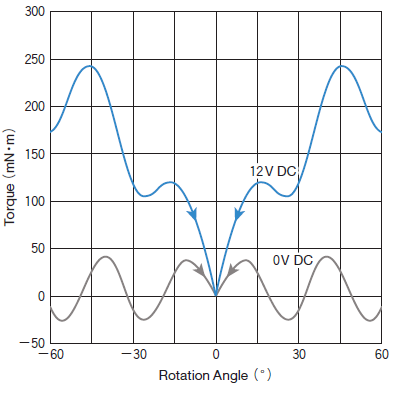 Hard−Wiring Pattern Control Chart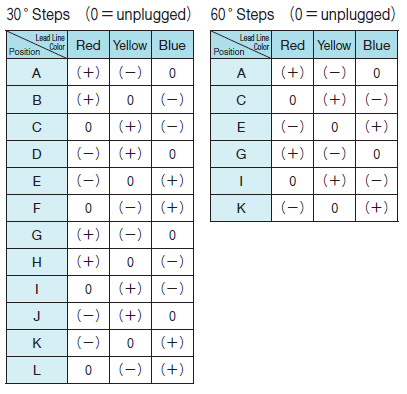 External Dimensions
(mm)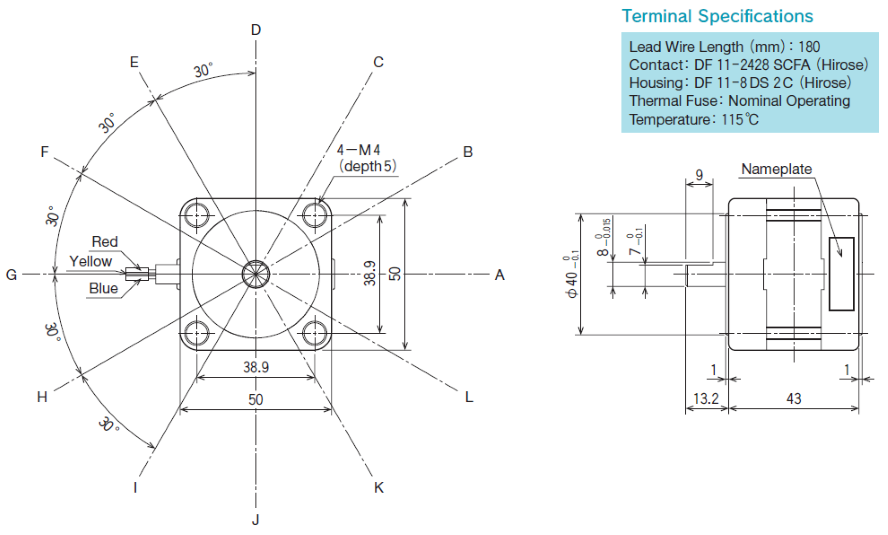 For improvement and other purposes, specifications, dimensions, etc. of this product are subject to change without notice.
Contact us