Rotary Solenoids with Return Spring
RSR28/17-SR Series
Main Specifications
Model Number※1
RSR 28/17-SR XX-27.5
RSR 28/17-SR XX-110
Rated Voltage
12(V DC)
24(V DC)
DC Resistance
27.5(Ω)
110(Ω)
Heat-Resistant Class
Class E(120℃)
Direction of Plate Rotation
Clockwise (when power is on)
Operating Angle
25(°)/35(°)/45(°)
Coil Saturation Temperature Rise
Δθs(at20℃)
Δθs≒17×W(℃)
K≒17(℃/watt)
Temperature Rise Time Constant τ
5(minutes)
Insulation Resistance
500V DC MEGA, 100MΩ or more
Dielectric Strength
1000V AC, 50/60Hz, 1 minute
Rotor Inertia
1.8(g・cm2)
Mass
50(g)
Response Speed*※2
25(ms)or less
※1

the "XX" portion represents the operating angle. You may choose 25 °, 35º, or 45º.
※2

measurement conditions: measured by Takano Co. in a standard testing environment, with no load, shaft in a horizontal position, applied voltage at the rated voltage amount.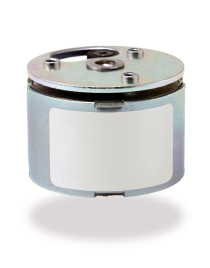 Torque Data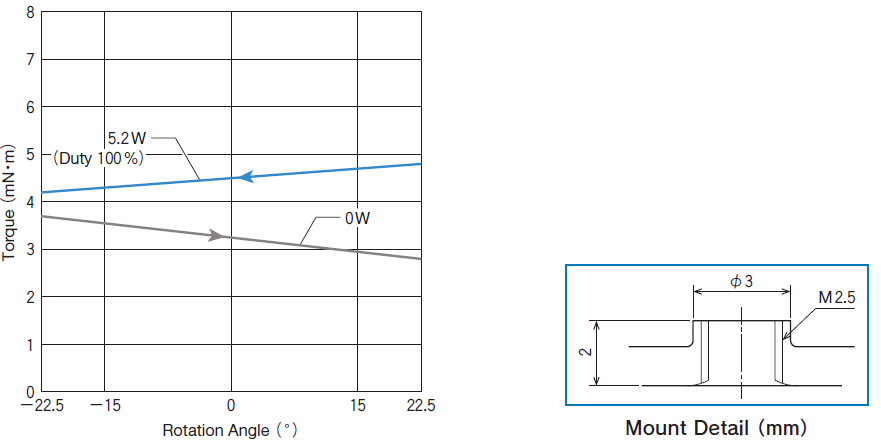 External Dimensions
(mm)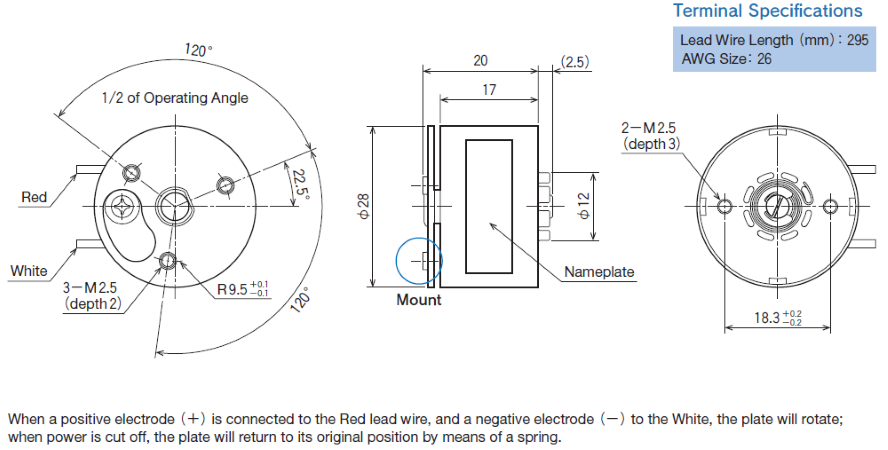 For improvement and other purposes, specifications, dimensions, etc. of this product are subject to change without notice.
Contact us