Latching solenoid
TSB-LS(Low−Noise Model)
Impact and noise generated by solenoid are reduced by the built-in buffer which also leads to its high durability.
Ideal for medial equipment, analytical instruments, etc.

PDF Download
Main Specifications
Working Voltage
24(V DC)
DC Resistance
5(Ω)
External Resistance
1(Ω)(12W or more)
Duty Cycle
5(%)or less
Max ON Time
40(ms)
Coil Saturation Temperature Rise
Δθs(at20℃)
Δθs≒12×W(℃)
K≒12(℃/watt)
Temperature Rise Time Constant τ
9(minutes)
Heat-Resistant Class
Class E(120℃)
Insulation Resistance
500V DC MEGA, 100MΩ or more
Dielectric Strength
1000V AC, 50/60Hz, 1 minute
Mass
120(g)
Non-Excited Holding Force
2(N)or more
Response Speed※1
6(ms)
※1

measurement conditions: measured by Takano Co. in a standard testing environment, with no load, shaft in a horizontal position, applied voltage 24V DC.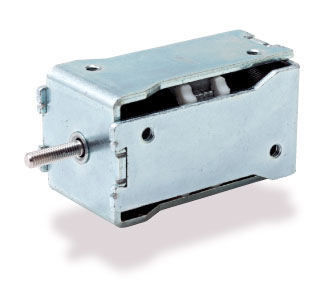 Attractive Force Data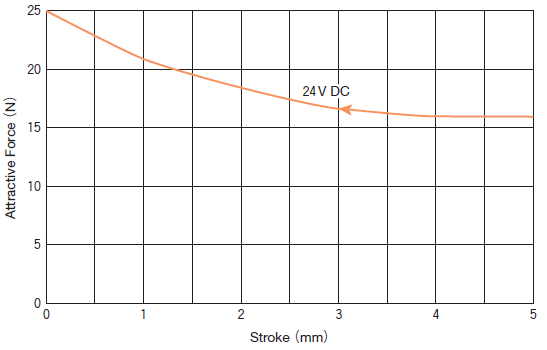 External Dimensions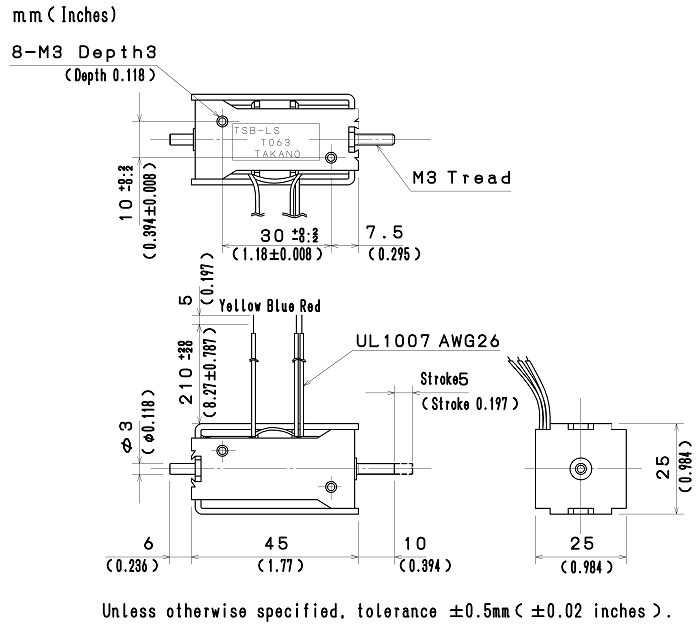 For improvement and other purposes, specifications, dimensions, etc. of this product are subject to change without notice.
Contact us