Latching solenoid
TSB-0805
Compact model with the smallest geometry in the series.
A solution for design constraints from limited, narrow space.

PDF Download
Main Specifications
Working Voltage
24(V DC)
DC Resistance
7.5(Ω)
External Resistance
1(Ω)(7W以上)
Duty Cycle
4(%)or less
Max ON Time
100(ms)
Coil Saturation Temperature Rise
Δθs(at20℃)
Δθs≒17×W(℃)
K≒17(℃/watt)
Temperature Rise Time Constant τ
5(minutes)
Heat-Resistant Class
Class E(120℃)
Insulation Resistance
500V DC MEGA, 100MΩ or more
Dielectric Strength
1000V AC, 50/60Hz, 1 minute
Mass
65(g)
Non-Excited Holding Force
5(N)or more
Response Speed※1
7(ms)
※1

measurement conditions: measured by Takano Co. in a standard testing environment, with no load, shaft in a horizontal position, applied voltage 24V DC.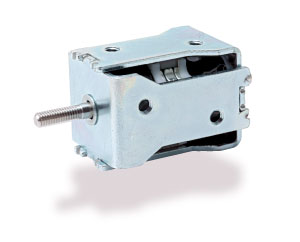 Attractive Force Data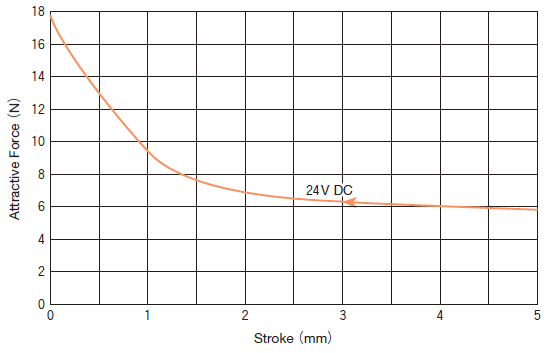 External Dimensions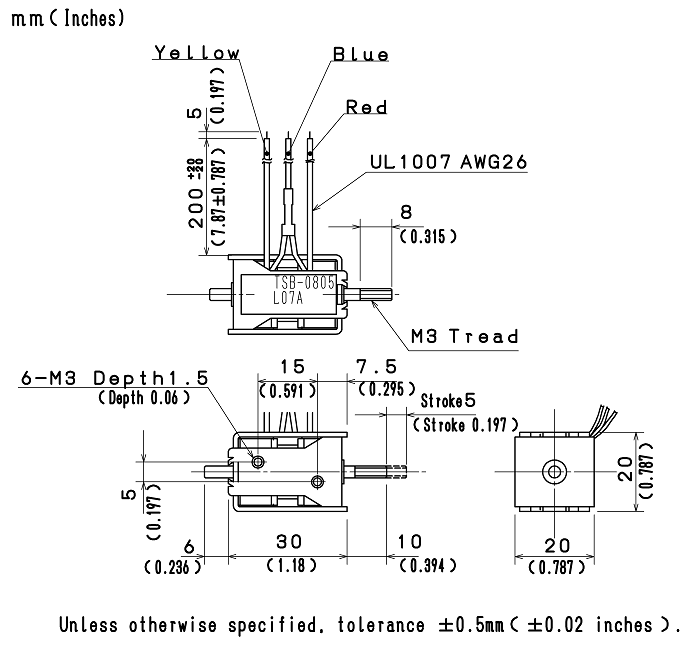 For improvement and other purposes, specifications, dimensions, etc. of this product are subject to change without notice.
Contact us