Pinch Valve
TPV Series
Perfect for tube clamping used in medical and diagnostic equipment.
By setting tube(s) at 2 clamping section,it is possible to use as 2 direction valve.
(of course it is possible to use as ON/OFF valve using one clamp). 

PDF Download
Main Specifications
Model Number
TPV-N040
TPV-N160
Fluid
Water, Pure Water, Chemicals※1
Operating Pressure Range[kPa]
0 ~ 150 [kPa]
Compatible Tube Diameter [mm]
O.D. 3/I.D. 1 [mm]
Compatible Tube Types
Silicone Rubber, PharMed※2
Fluid Temperature
0 ~ 50 [℃]
Ambient Temperature
0 ~ 50 [℃]
Ambient Humidity
30 ~ 90 [%]
Mounting Orientation
at will
Mass
115 [g]
Life Cycle/Durability※3
2,000,000 [cycles]
Electrical Specifications
Working Voltage
12 [V DC]
24 [V DC]
Allowable Voltage Fluctuation
±10%
Power Consumption
3.6 [W]
Heat-Resistant Class
Class E (120℃)
※1

please use chemicals that do not corrode the materials used in the wetted part of the valve.
※2

PharMed is a registered trademark of Saint-Gobain Performance Plastics Corporation.
※3

measurement conditions: measured by Takano Co. in a standard testing environment.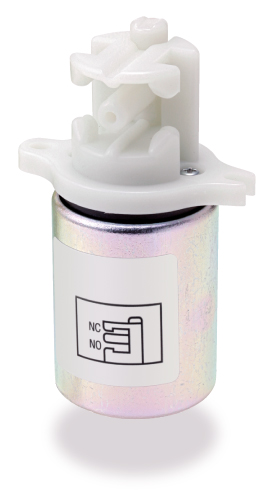 External Dimensions
(mm)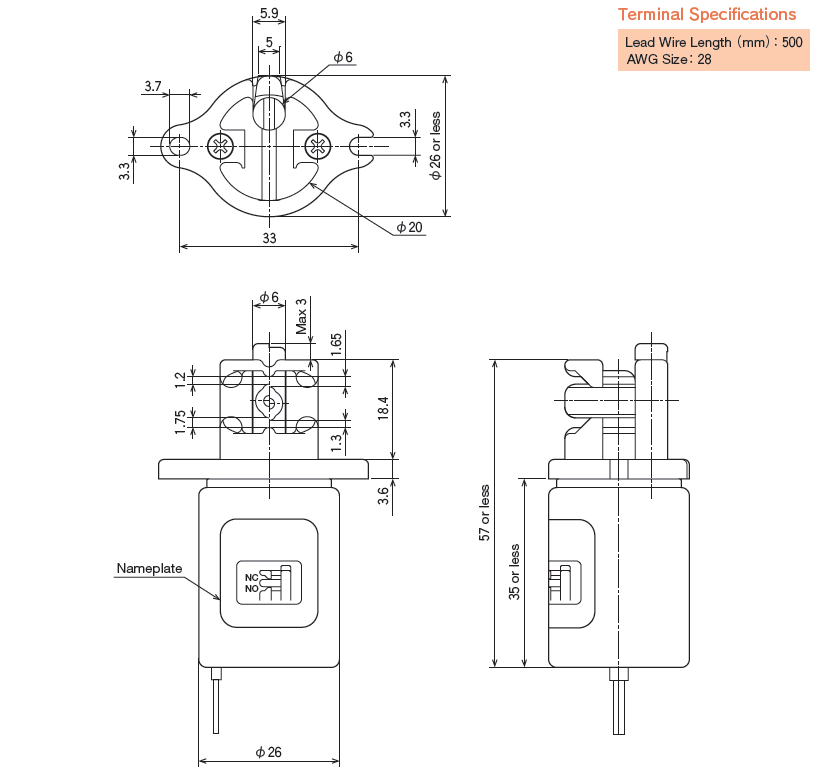 For improvement and other purposes, specifications, dimensions, etc. of this product are subject to change without notice.
Contact us